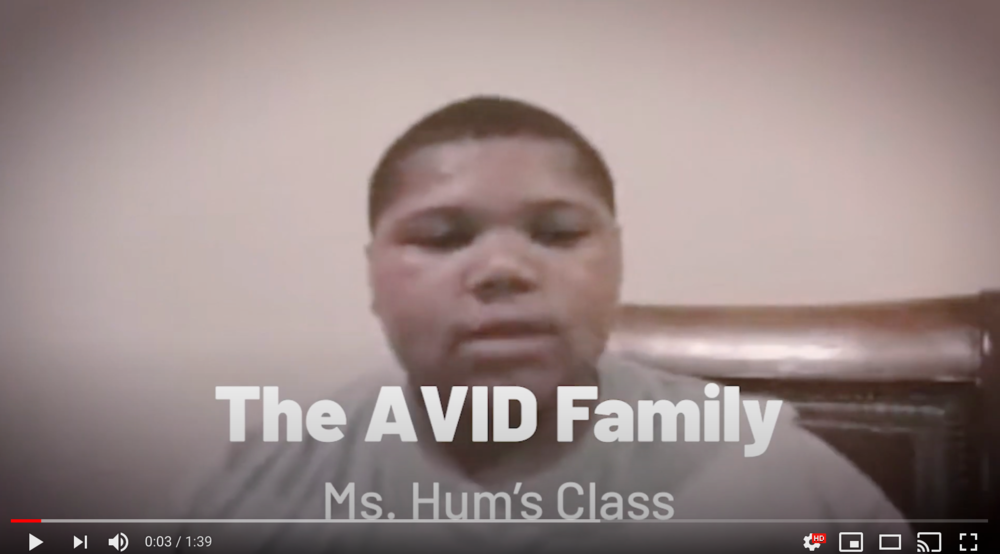 The AVID Family!
PCSSD
Friday, October 30, 2020
SHERWOOD, Ark. -- AVID students in Ms. Hum's class showed off their Halloween spirit by writing their own words to The Addams Family theme song.
The students created the video and wrote The AVID Family song to celebrate the AVID program and what they have learned this year.
Great job students!