PULASKI COUNTY, Ark. -- The third week of October is National School Bus Safety Week. The National Association for Pupil Transportation's theme for the week is 1 Bus + 1 Driver = a BIG Impact on Education.
At PCSSD, our bus drivers ensure the safety of all bus drivers by following a few simple guidelines.
Bus drivers use hand signals to clearly communicate with students as they board and exit the bus. First, as students wait at the bus stop, drivers put their hand, palm up, to signal to the students to wait until traffic is stopped. Once stopped, the driver gives the students a thumbs up, then points in the direction they need to go, letting them know it is safe to cross the street and board the bus.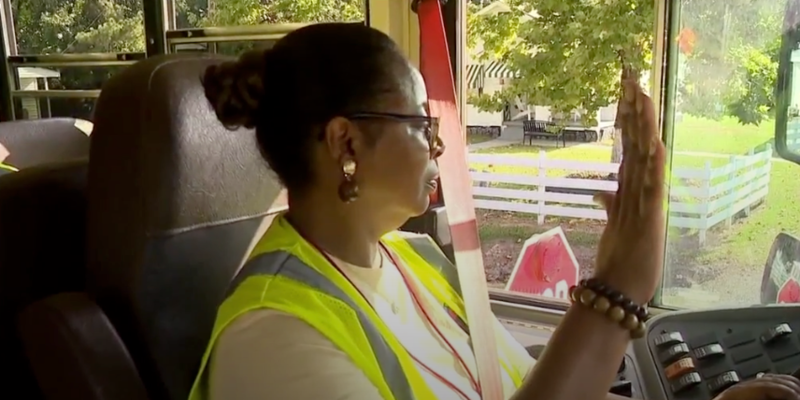 Also, state law now requires drivers to stop at least 30 feet away from a bus that is loading or unloading passengers. When the stop sign is deployed and red lights are flashing, drivers must stop to be sure no students will run out in front of traffic while trying to board the bus.
PCSSD buses also continue to follow safety guidelines to prevent the spread of COVID-19. Bus drivers and students are required to wear a mask while on the bus. And all school buses have additional cleaning and sanitizing measures to complete between bus routes.
We aim to ensure safe and successful school bus safety measures this week and every week of the school year.